Press Release: 2020-09-15
Statement on the Passing of SJC Chief Justice Ralph D. Gants
Statement on the Passing of SJC Chief Justice Ralph D. Gants
Monday, September 14, 2020Massachusetts Bar Association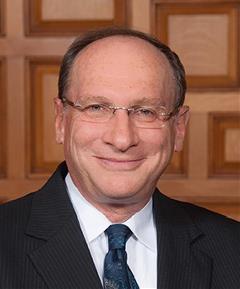 With profound sadness, the Massachusetts Bar Association shares the news that Supreme Judicial Court Chief Justice Ralph D. Gants has died. One of the most respected and revered leaders in our legal community, Chief Justice Gants was a true friend of the MBA, and we are forever grateful for the many opportunities we had to work with him.

A brilliant jurist known equally for his intellect, wit and humility, Chief Justice Gants leaves an incredible legacy as a champion for access to justice who opened court service centers around Massachusetts and expanded the Housing Court statewide. His recent efforts to remove the stigma of mental health from the legal profession and address inequities in the criminal justice system will continue to inspire our work in these areas.

While we will have more to say in the days ahead, tonight our thoughts are with Chief Justice Gants' family, friends and colleagues during this difficult time.