Press Release: 2020-10-16
New COVID-19 Economic Impact Survey Launched
New COVID-19 Economic Impact Survey Launched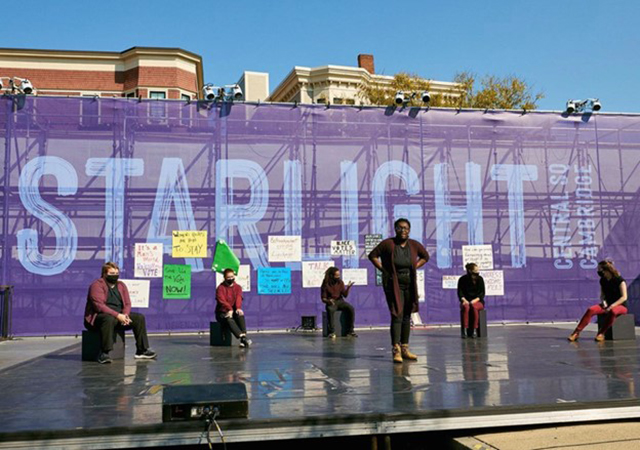 With your help and participation, Mass Cultural Council has surveyed the Commonwealth's cultural sector three times since March to document and understand the economic impact of COVID-related closures and cancellations on creative individuals and cultural nonprofits. Today the Agency is launching a fourth COVID-19 impact survey to update our economic data which is shared broadly throughout Massachusetts. This new survey effort will directly inform continued advocacy efforts on behalf of the cultural sector for public COVID-19 relief and mitigation assistance. Whether you are an artist, a teaching artist or humanist, or a representative of a cultural nonprofit organization, please make sure to respond to this survey by Friday, October 30, 2020.
To date, the COVID-19 impact data collected has been widely shared with policymakers and advocates and has been oft cited in statewide media. Your stories and data bolstered our robust advocacy campaign with MASSCreative seeking public investment to provide COVID-19 relief to the sector, which successfully led to $31M in new capital spending authorizations for the sector in the pending 2020 Economic Development Bond Bill (which is still being finalized by a House/Senate Conference Committee) and a $16.3M funding proposal for the Agency's line item in the Governor's revised FY21 budget recommendation, released on October 14.
We know this pandemic has financially devastated cultural nonprofits and played havoc with the personal incomes of creative individuals. In July we reported cultural nonprofits had lost $425M in revenue and that one-in-four sector jobs – more than 17,000 employees – had been affected by COVID-19.
Our partners in state government look to Mass Cultural Council for reliable updates on the cultural sector; it is imperative that we head into the last three months of the calendar year with updated COVID-19 economic impact data. We believe Beacon Hill will be making important budget and policy decisions shortly. Our goal is for these decisions to be made with a full understanding of the cultural sector's needs.
Take the October COVID Impact Survey for Organizations